The Ramblin' Years (album release) w/ The Swearengens & Tekla Waterfield
with
The Ramblin Years
,
The Swearengens
,
Tekla Waterfield
Folk Country Other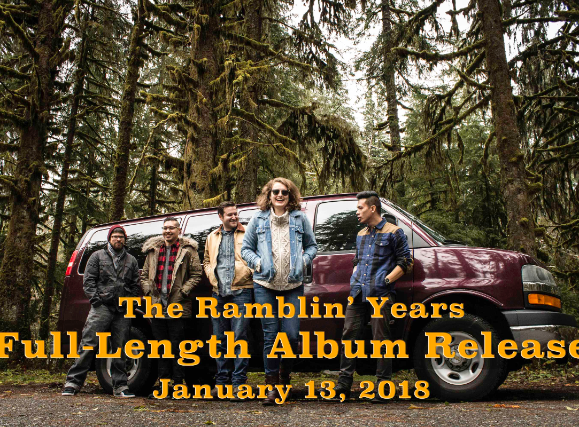 $10.00
The Ramblin Years
Folk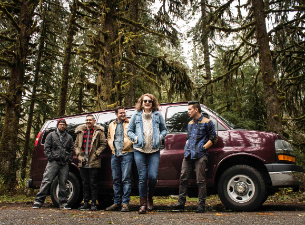 "If there's one thing about The Ramblin' Years that should go unquestioned, it's that their great big sound is always on point, their attitude always ready to party, and their crowd, always on board."
- Stephanie Dore, Seattle Music News
Founded as a college band in 2011, The Ramblin' Years were packing crowds into Seattle's bars by 2013. They spent the past 5 years selling out Seattle venues like Tractor Tavern and Neumo's, touring the West Coast and inland Northwest, and playing music festivals such as Capitol Hill Block Party, Macefield Music Festival, and NW Folklife. The Ramblin' Years started working with Fastback Studios engineer and producer Jason Lackie in 2014 and released two EP's, "Nickels & Dimes" and "Halfway Somewhere." After years honing their skills and earning money playing on the road, the team is proud to present their first full-length album.
The Swearengens
Country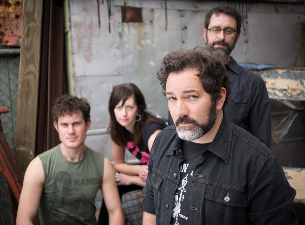 From epic road songs to tear-stained tales of heartache, Texas-style rockers to dark-humored murder ballads, the songwriting of frontman Fredd Luongo covers a lot of musical and emotional territory. Reminiscent of their alt-country forefathers Whiskeytown, Dwight Yoakam, and early Steve Earle, The Swearengens have held their own sharing the stage with contemporary alt-country stalwarts Sturgill Simpson, Lydia Loveless, Whitey Morgan and more, winning over appreciative new fans in the process. Whether headlining a Friday night at Seattle's legendary Tractor Tavern, kicking off the final day of the Watershed Country Music Festival at the Gorge, or rocking all-night at your favorite roadside honky-tonk dive bar, The Swearengens and their loyal following of hard-drinking, outlaw swingin' two-steppers are sure to get the dancefloor rolling and the whiskey flowing.

"A great record…we listened to this probably 8 billion times on tour, it really just sounds like walking into a bar at the beginning of the night and closing it at the end of the night. For me, it encompasses the loneliness of touring and that's why I love it so much. I think it's beautiful." - Lydia Loveless, Bloodshot Records artist

"Heartfelt, commanding vocals, incisive songwriting, and rowdy shows chock full of revelers and dancers...a guaranteed good time." - No Depression

"A lot of honky-tonkin' twang and whiskey-swilling grit…keeps Seattle's alt-country scene alive and drinking heavily." - Seattle Weekly

"Saloon-stomping, quintessential alt-country, with all the cognitive dissonance of an upbeat dance tune set to paeans of alcoholism, prescription drugs, domestic homicide and the devil." - City Arts Magazine

"Top Ten Albums List, 2012 and 2013" - Leigh Bezezekoff, KEXP

"Rich and energetic...a formidable wall of whiskey-infused alt-country music." - Randomville
Tekla Waterfield
Other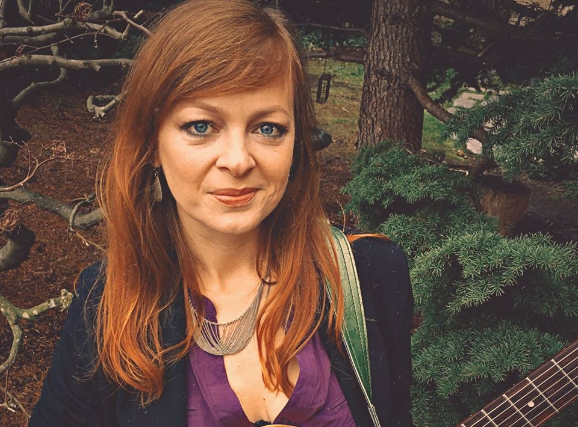 Tekla Waterfield is a Seattle based singer/songwriter. She is an Experience the City Of Music SeaTac Airport artist, she writes and performs with the Bushwick Book Club, (a group of artists who create work inspired by literature), has hosted open mics around the city, teaches with Songwriting Through Youth Literature Education and Rain City Rock Camp for girls, is a regular performer around town with frequent help from her band, the Sweet Nothings: (Capitol Cider, Tractor Tavern, Musicquarium Lounge, Conor Byrne Pub, Northwest Folklife, Seattle Acoustic Festival), has been a featured guest vocalist with various artists and bands including the Seattle Rock Orchestra, Wayne Horvitz, Jeff Fielder, Honey Noble, Michael Stegner, the Aaron Zuege Band, Sam Russell and the Teen Soul Explosion, Jeff Kanzler, the Devin Sinha Band, General Mojo's Key Project, and David Buhler.

Tekla is a dynamic singer/songwriter with genre bending songs from R&B, folk, to country, soul and jazz; with a wide range of musical influences: Gillian Welch, Neko Case, Wilco, Erykah Badu, Marvin Gaye, Mazzy Star, the Cowboy Junkies, Johnny Cash, Tom Waits and more...

She just released her first self-released album, "This Nightlife Is Wearing On Me", recorded and produced in Seattle, WA at Bani-Love Studio and Her Car Studios, mastered by Ed Brooks at RFI Mastering.