Play My Birthday Present: Pop2K : Spinning Dance Party Hits from 2000-2010!
with
Pop2K
,
#ALL4DORAS
,
DJ Lo Knows
,
DJ Pryme
Dance/Electronic Pop Dance/Electronic Dance/Electronic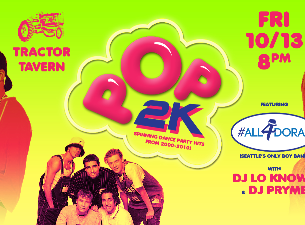 $10.00
Pop2K
Dance/Electronic
#ALL4DORAS
Pop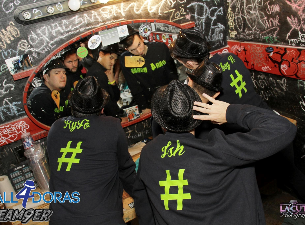 Seattle's first ever tribute boy band. Performing dance routines of your favorite boy bands and breaking girls hearts since 2013, they consist of 4 of the most unique, talented and ridiculous individuals ever assembled. Their shows has of lots of comedy, choreography and over the top sexuality. Since bursting on the scene they've already played shows all over Seattle's most famous venues and have played with many other notable artists including Aaron Carter, Turquoise Jeep and Wanz. If you go to an #ALL4DORAS show, one thing is for sure, you will never see anything like it!
DJ Lo Knows
Dance/Electronic
DJ Pryme
Dance/Electronic